With the cost of living on the rise, everyone is looking for ways to reduce their energy consumption and trading in an old inefficient radiator for a more energy-efficient modern radiator is a great way to start! You may be thinking "Are old radiators less efficient than new ones? And are they worth replacing?", over time all appliances may begin to deteriorate and become less efficient and with radiators, this can have an impact on your household energy bills. Most heating installers recommend replacing radiators every 15-20 years as radiator manufacturers are rapidly improving their technology to make their products even more efficient.
With so many radiators to choose from, it can be difficult to choose the right radiator for you, especially if you're looking to improve the efficiency of your home. Our team has made a guide to help you choose the right radiator for your home for those concerned about energy efficiency.
For those looking to improve the efficiency of their homes, there are three major styles of radiators to choose from that can aid in improving the efficiency of your home they are Cast Iron Radiators, Aluminium Radiators and Electric Radiators.
Cast Iron Radiators
Cast iron radiators have been proven to have a higher conductivity than steel and has the ability to transfer the heat from the cast iron into the room at a higher rate than steel. It also cools down at a slower rate compared to conventional steel radiators, making it a prime choice for those looking to conserve the energy generated by their central heating. We're able to supply a stunning range of cast iron radiators in a variety of colours, our Wallace and Squires Hampstead range offers a higher output with an iconic style.
The Hampstead range is a contemporary take on a classic design made from high-quality cast iron, a vintage style that can be the distinctive feature of any room. As cast iron retains its heat so well, you can turn the heating on and as soon as the room hits a suitable temperature, you can turn off the heating to save on energy and enjoy the heat for hours to come.
Aluminium radiator
Aluminium radiators are far more eco-friendly to produce than steel, the manufacturing energy needed to produce the radiators is far less than conventional steel radiators. It also has the added benefit of taking less energy and water to heat the radiator itself as aluminium is a greater heat conductor. As the manufacturing costs are lower, these savings are passed onto the consumer, making aluminium radiators cheaper to buy and cheaper to run. With hundreds of radiator styles, we can offer a range of designer, panel and towel radiators made from aluminium manufactured by some of the UK's leading brands such as Zehnder and Reina.
Aluminium radiators are a modern design with a modern mentality, with a cost-effective running and an economical price to match, they are another great choice for those wanting to save money on their central heating bills this winter.
If you're looking to upgrade an old towel radiator, take a look at the sleek Reina Bolca designer radiator range and choose from a range of colours from Chrome to Satin Blue!
Electric radiators
Although everyone is feeling the squeeze of rising energy bills, electric radiators are a great choice for those looking to increase their home's heating efficiency. Electric radiators are 100% efficient as they use 100% of the electricity that it consumes, whereas radiators with a new boiler are around 90% efficient. Maintenance is easier with electric radiators, with traditional water-filled radiators that will occasionally need bleeding otherwise the efficiency will drastically reduce, but this wouldn't need to be done with electric radiators.
Electric radiators also heat up much faster, meaning that time isn't spent waiting for the steel radiators to heat up and gives off an almost instant heating effect. With individual electric radiators, you have the option of heating up a single radiator rather than heating an entire house/apartment and wasting energy heating rooms that don't need it.
Electric towel radiators are a perfect choice for a modern bathroom, with almost instant heat, they can take the edge of the winter chill and keep your towels toasty warm. With hundreds to choose from, we can offer some of the best electric radiators on the market from panel radiators to towel radiators at the best prices.
If you're looking for a classic style but built as an electric radiator, check out the Zehnder Charleston electric column radiator range! Combining an elegant column style with a modern electronic immersion, you can get the best of both worlds to complete your home!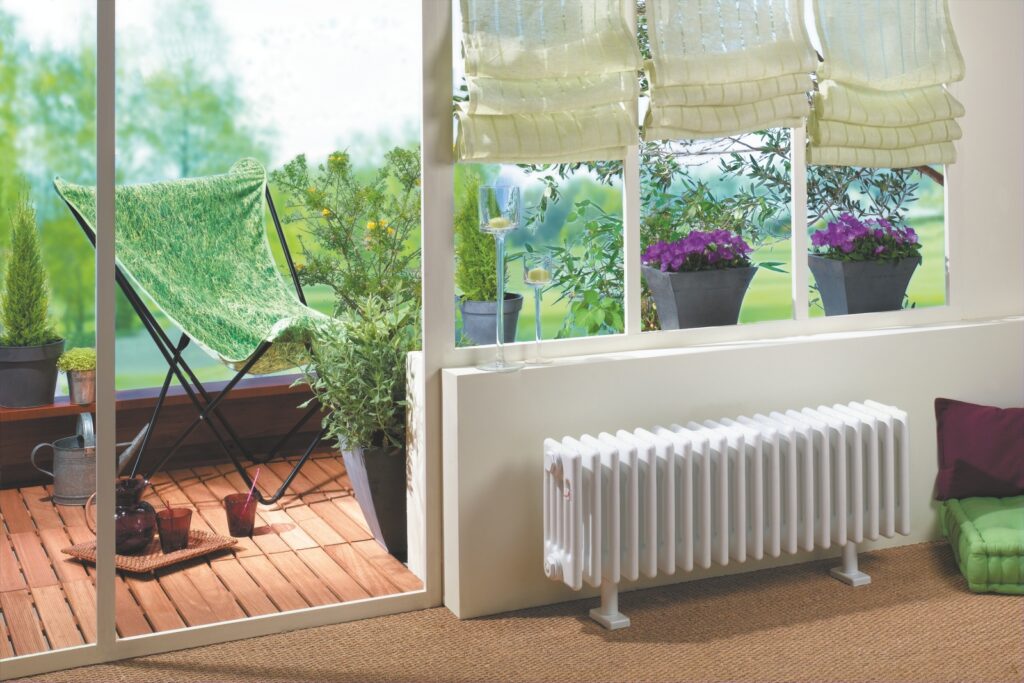 With so much choice, we know how daunting it can be to choose the best radiator for you. If you're ever in doubt, our team is always here to help or if you've seen a radiator cheaper, contact us via our live chat or call us Monday – Friday 8am-5pm on 01226 0369631.